This Fourplex Buying Opportunity is Sold Out
Class A
New Construction Turnkey Fourplexes
The perfect investment for busy tech and medical professionals, we do ALL the work!
Enjoy tax-advantaged passive income in a soaring asset class
Receive higher returns investing in a hard asset (without wild swings like stocks or crypto)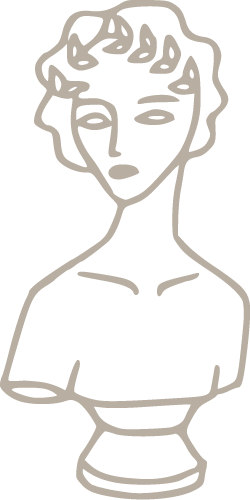 Experienced, data-driven team and 3rd party validation
Your fourplex will be delivered fully leased with property management included to start generating passive returns from Day-One! Our unique rental cashflow guarantee – all of the apartments will be leased (100% occupancy) prior to closing as part of this exceptional property investment offering.
Your fourplex will be delivered fully leased with property management included to start generating passive returns from Day-One! Our
unique rental cashflow guarantee
– all of the apartments will be leased (100% occupancy) prior to closing as part of this exceptional property investment offering.
9.7%
Annualized Gross Rent Yield
Top Reasons To Learn More About This Unique Class-A+ Rental Property Investment
100% Pre-leased Before Closing
Receive positive cash flow and 100% occupancy from day one.
Turnkey Management
Institutional-grade, "best in class"  HOA & Property Management firm.
Delos Wellness Features
State-of-the-art anti-COVID technology. Purified air & water. 10% potential rental premium!
Location! Location! Location!
Exceptional proximity to: New UH Medical Campus, Texas Medical Center, Downtown Houston
Branded Residence
Competitive advantage over alternative apartments, 31% potential resale premium.
Branded Residence
Competitive advantage over alternative apartments, 31% potential resale premium.
Upscale Design + Luxury Fixtures & Furnishings
Big increase in demand from both tenants and future buyers = potential increase in cashflow and exit price.
Big Tax Savings
Up to ~$235K BONUS DEPRECIATION in year one against all passive income (and active income for real estate professionals).
Pre-sale "Wholesale" Discount
Impressive $72,000 discount (0.25% Cap Rate) compared to market for Grocapitus clients.
Finance Pre-approval From Top Fourplex Lender
Painless loan pre-approval working with the #1 fourplex lender in the U.S.
Brand New
Average small multifamily is 60 years. New build significantly reduces maintenance and tremendously increases tenant desirability.
Watch the investor presentation and discover for yourself why Park Lane is the perfect multi-flex rental property investment in a COVID-19 world.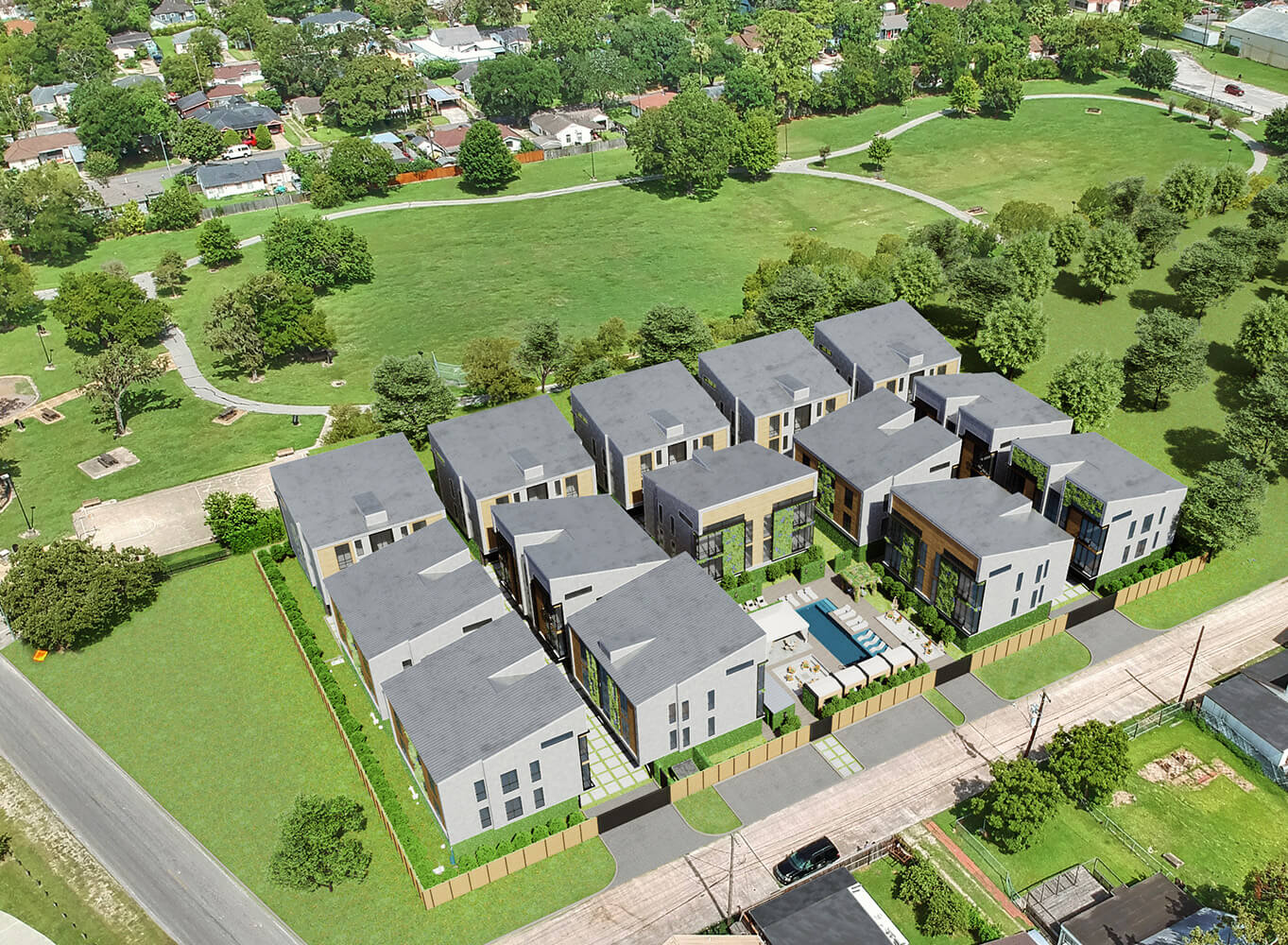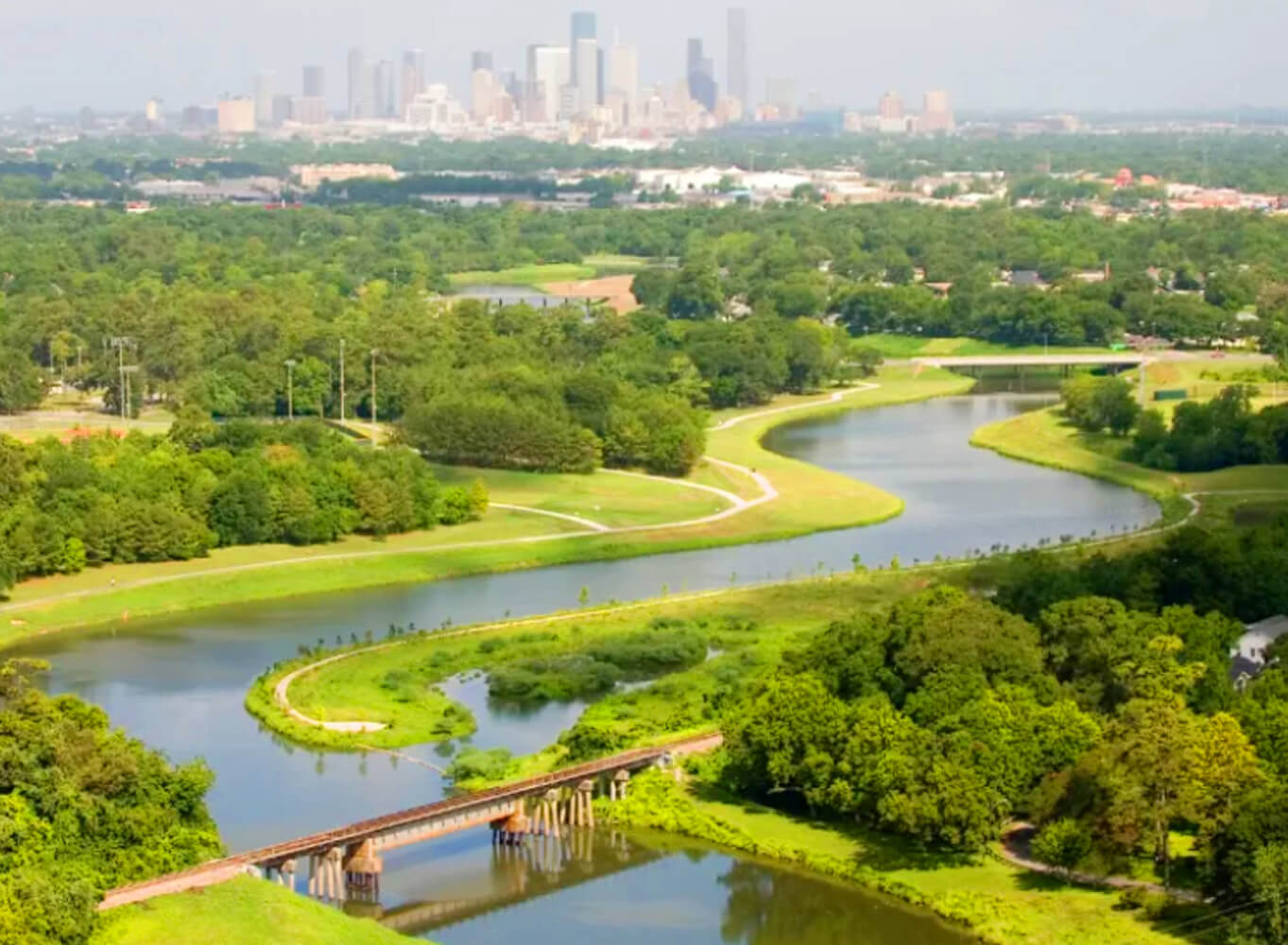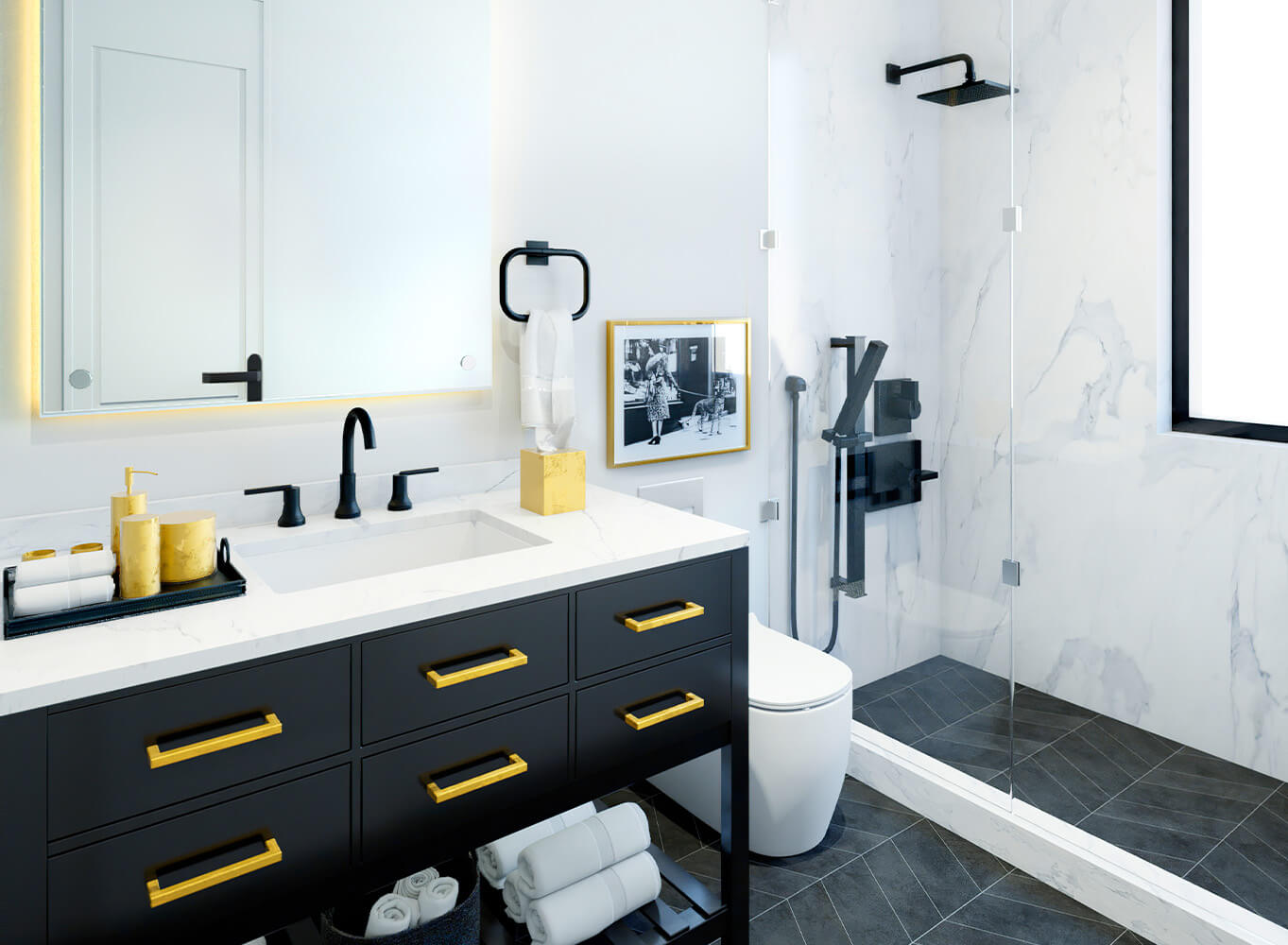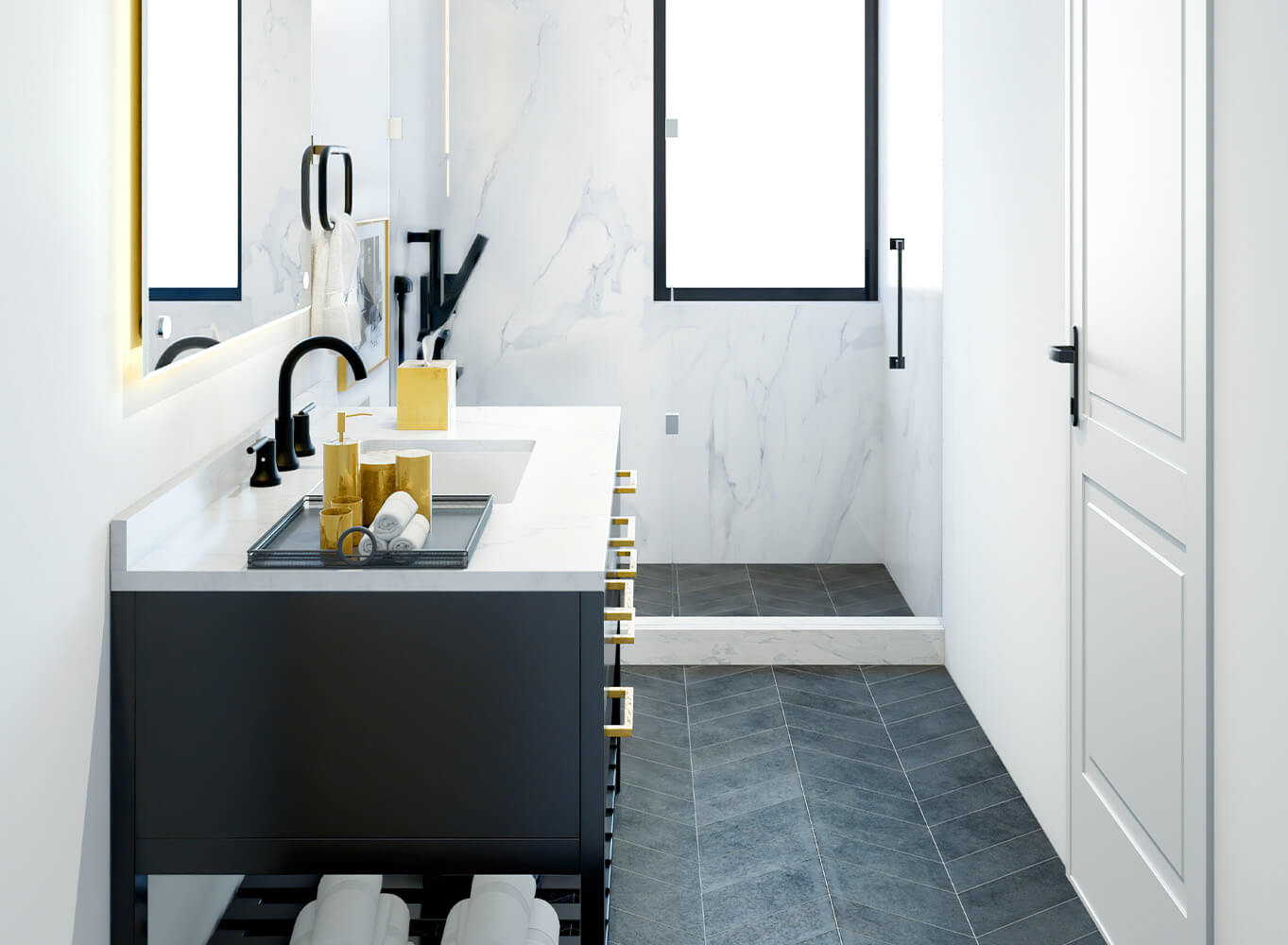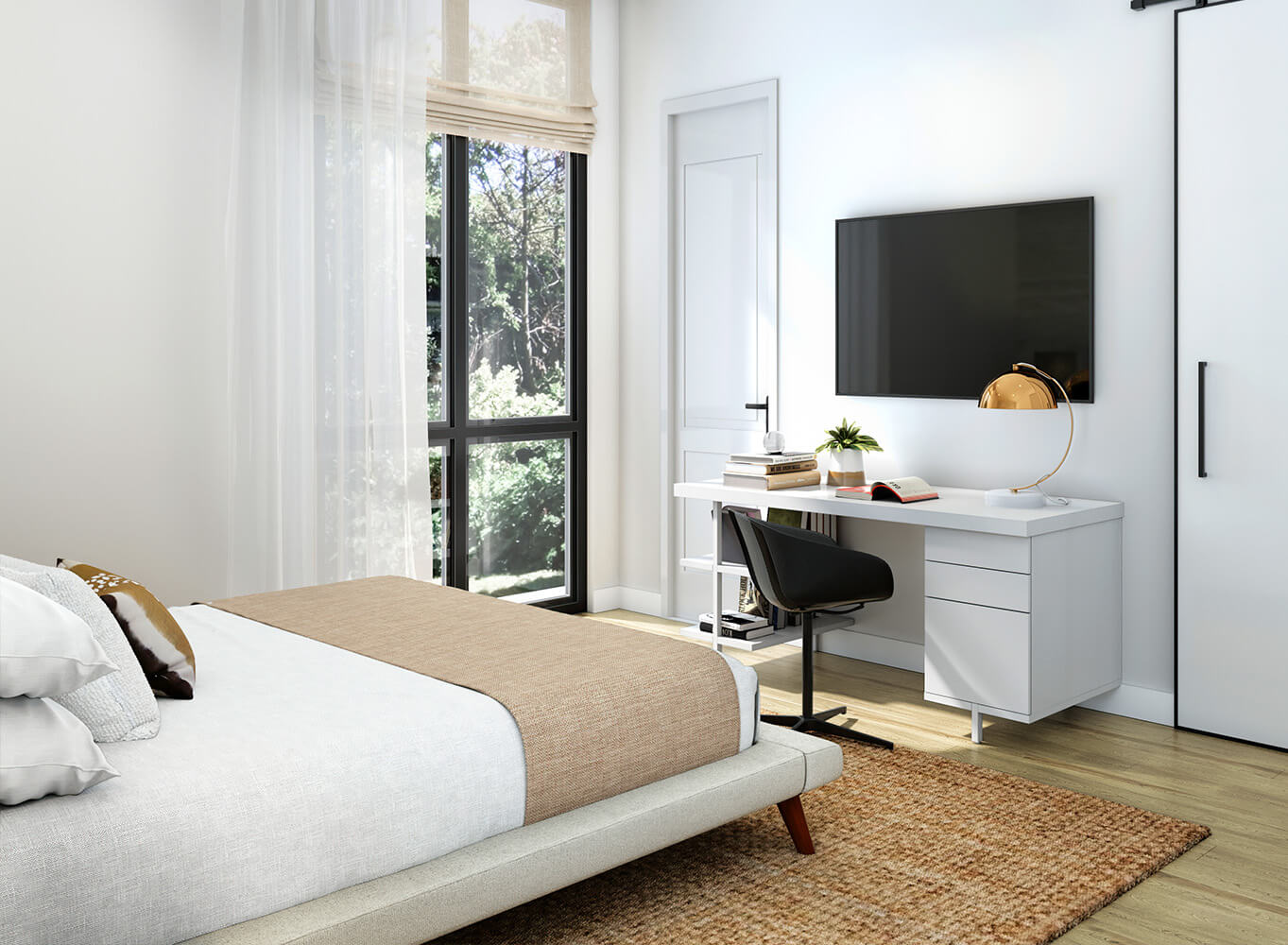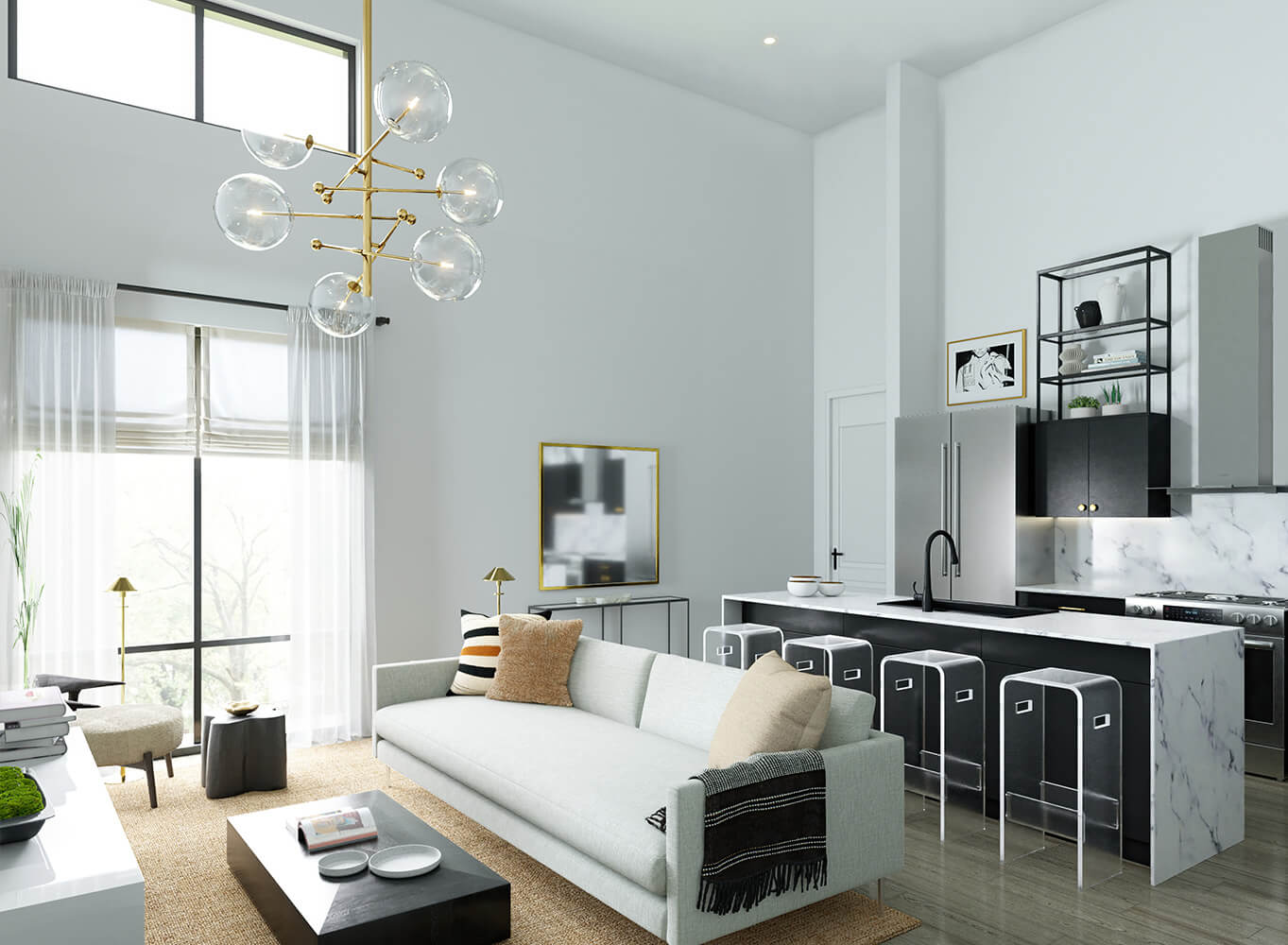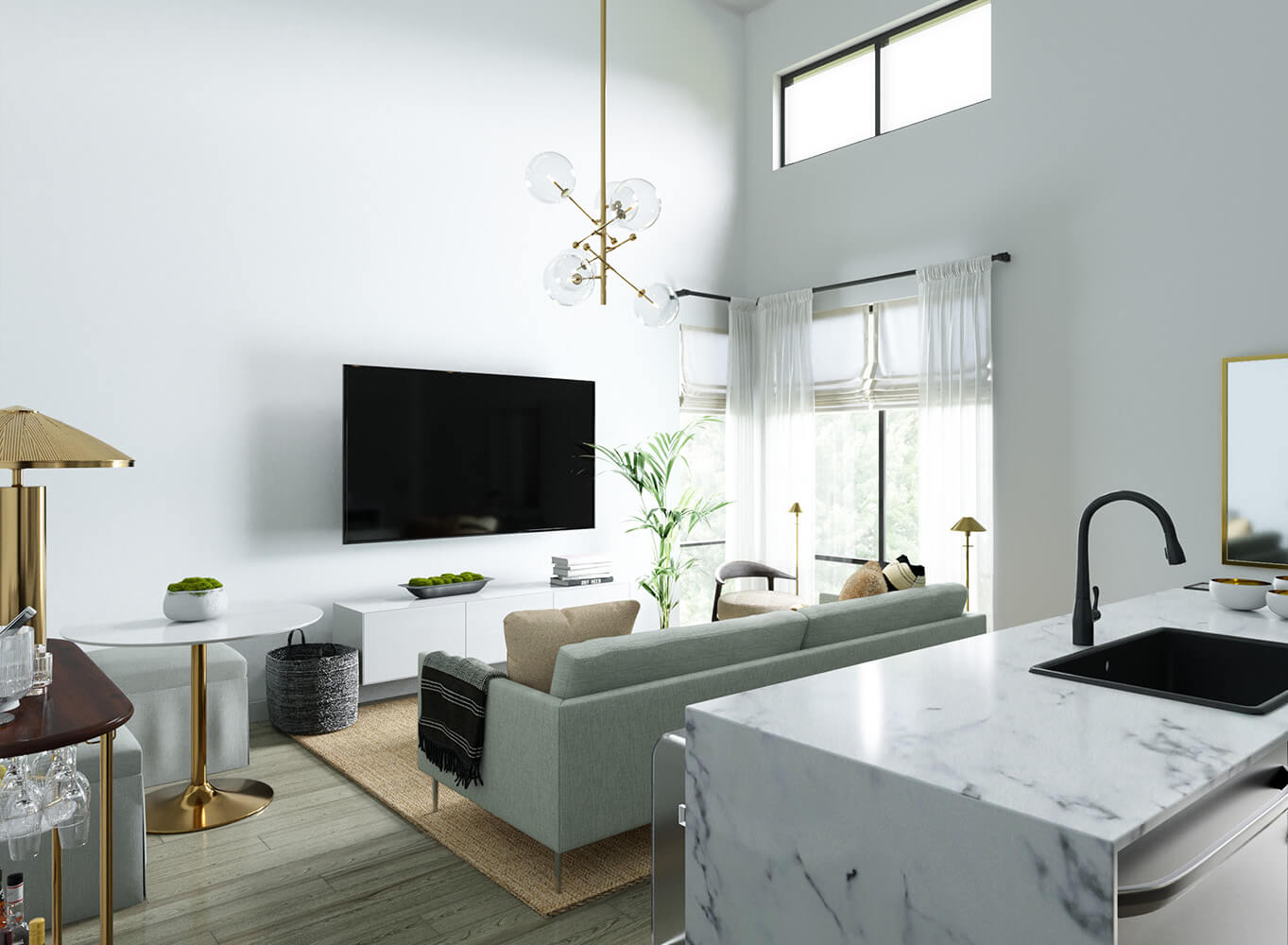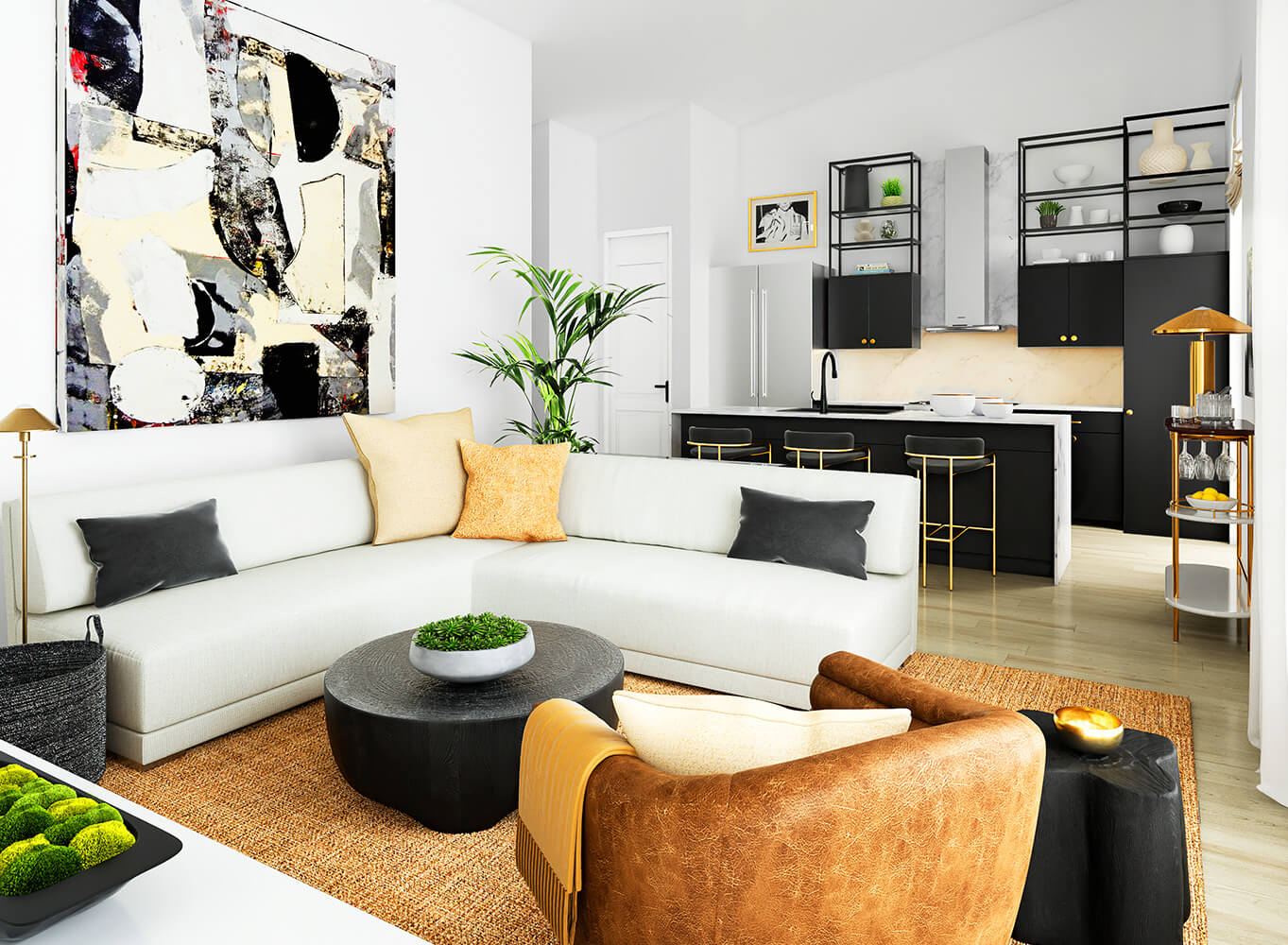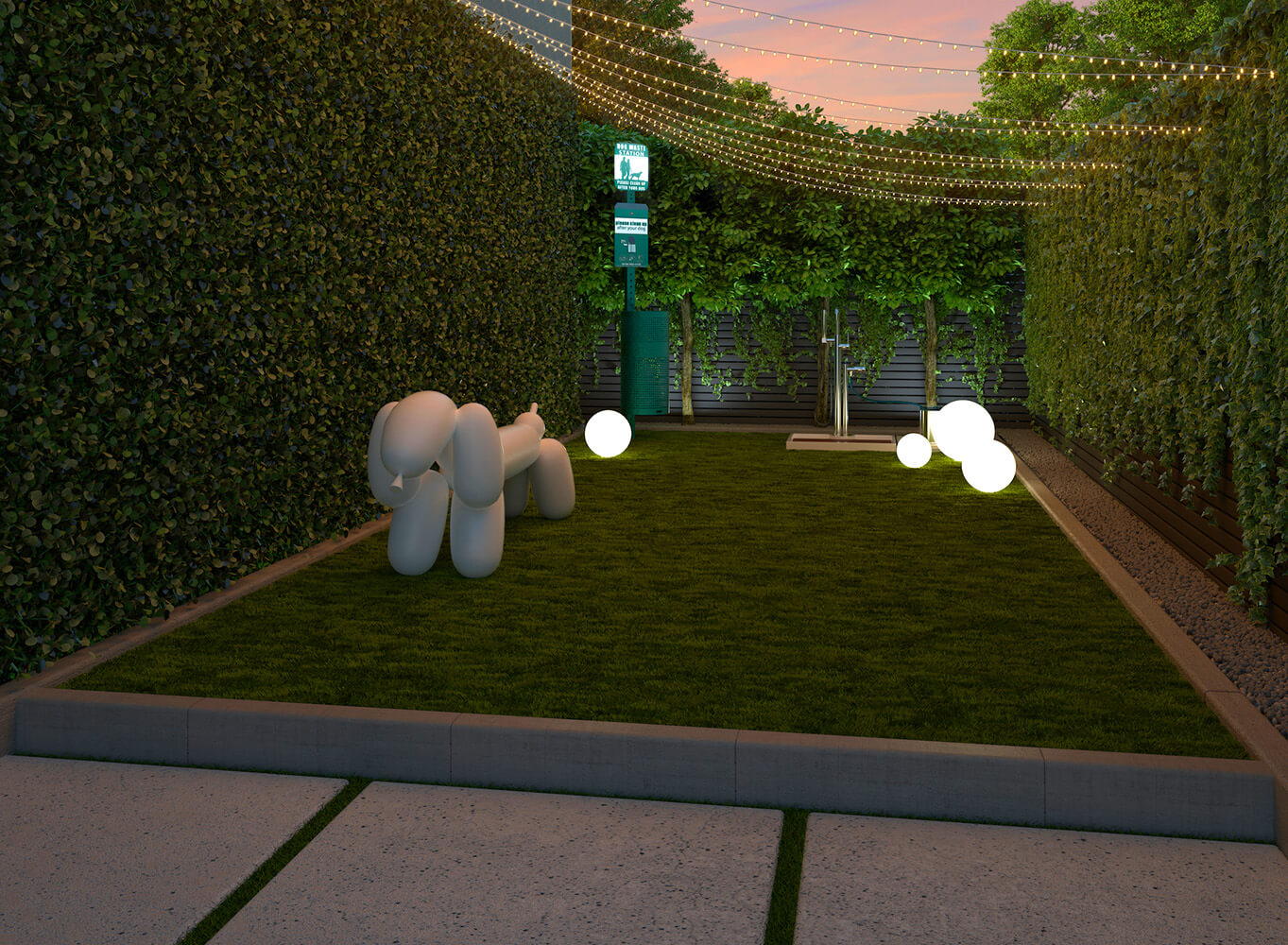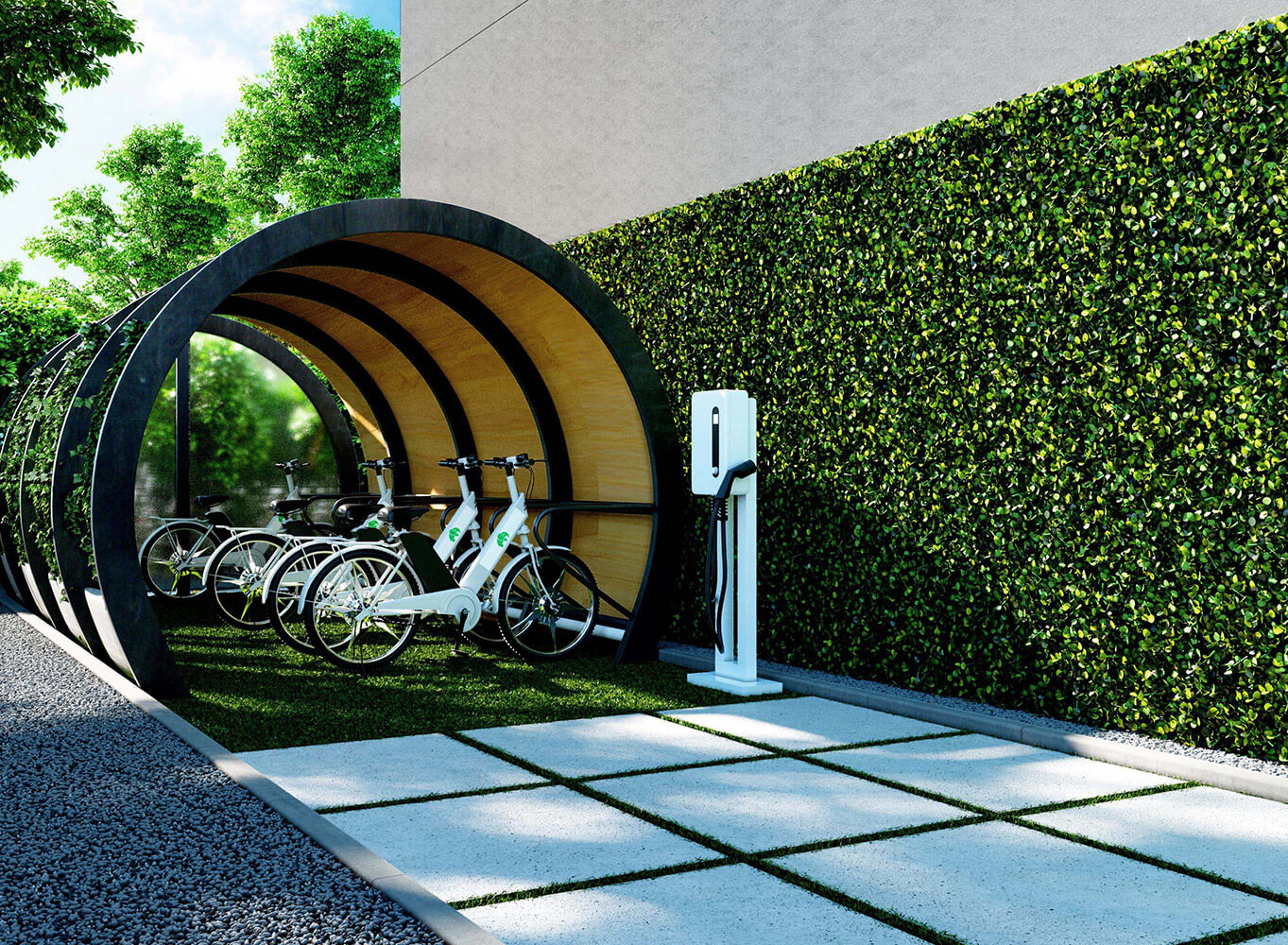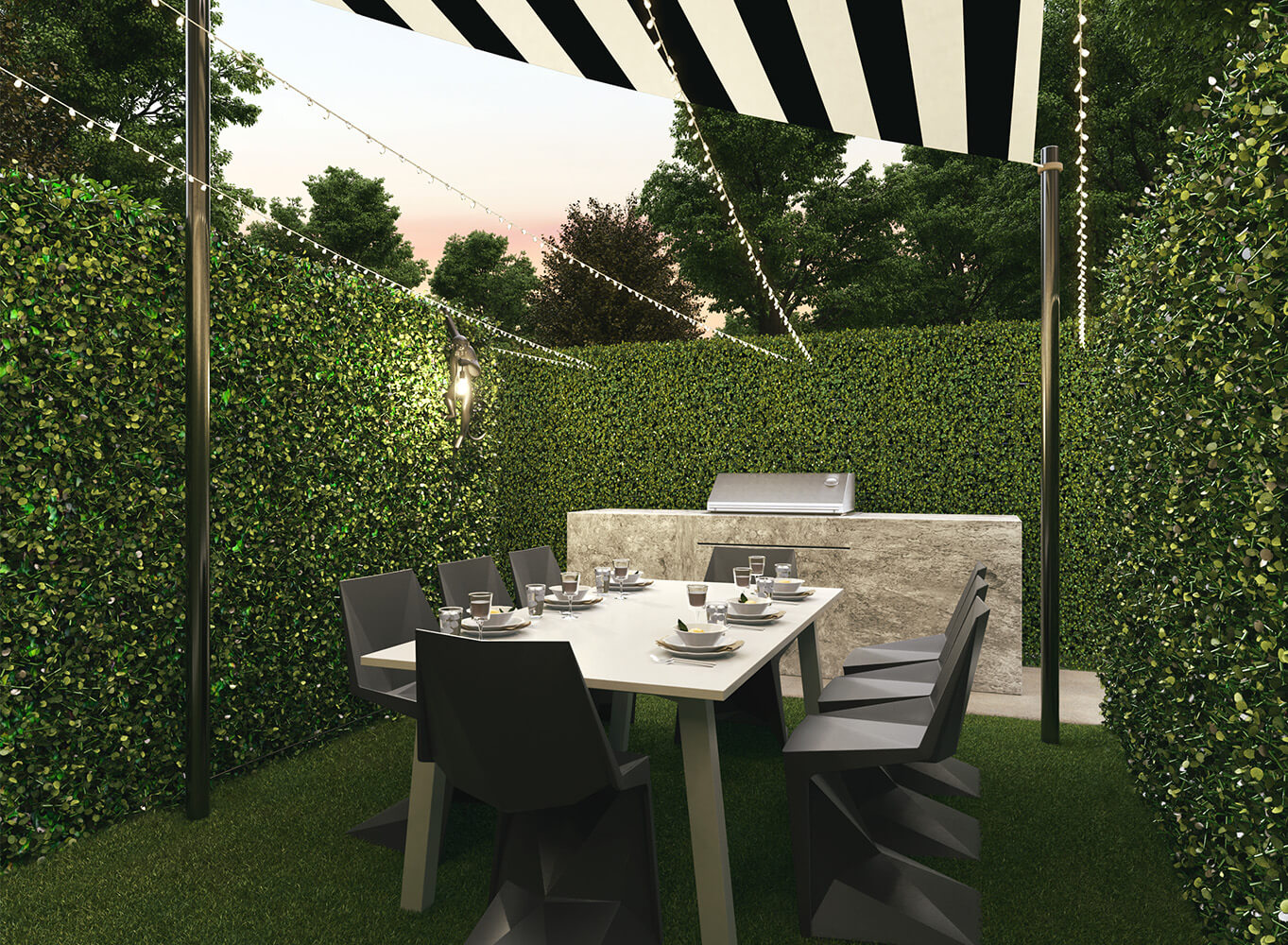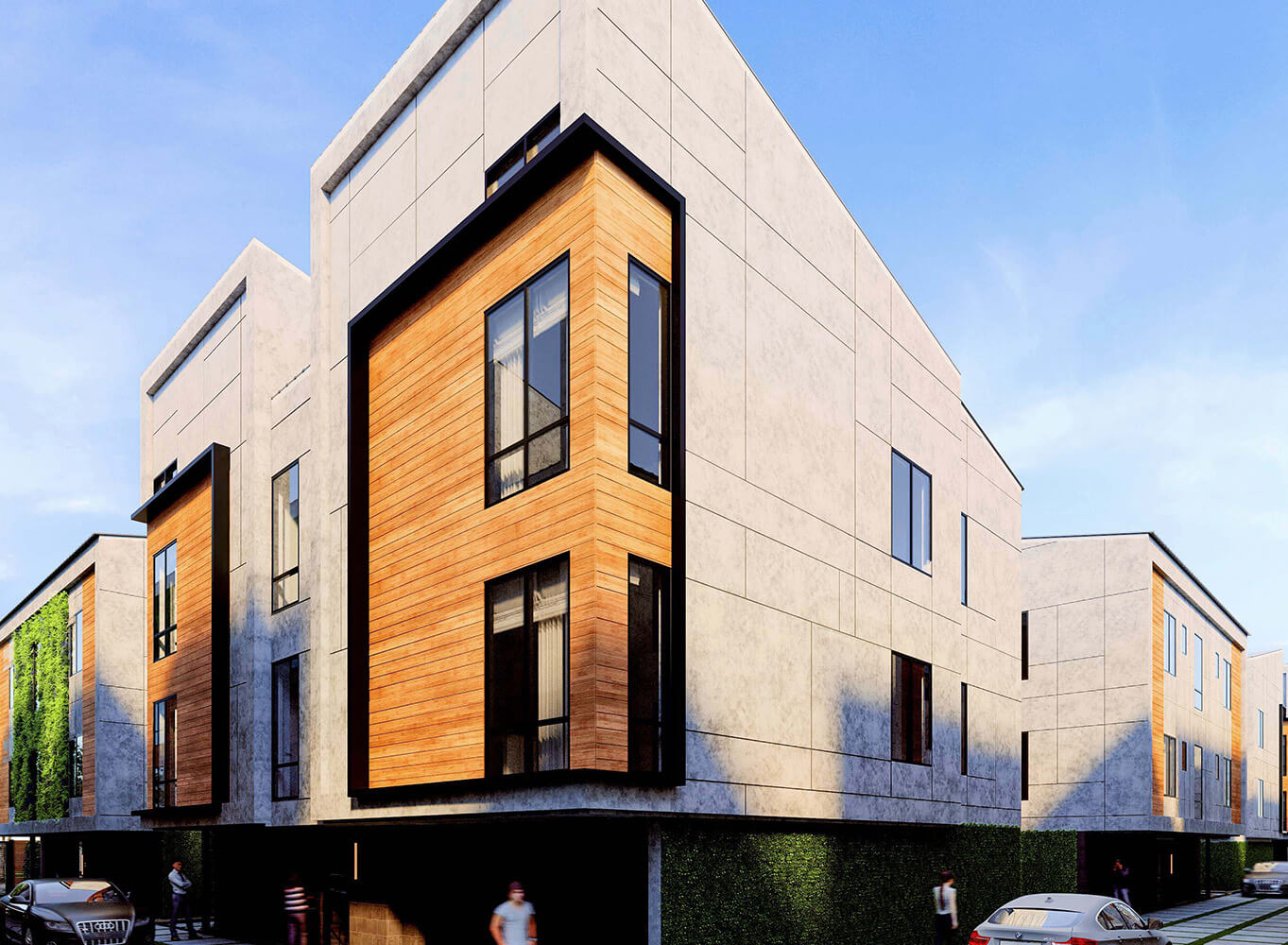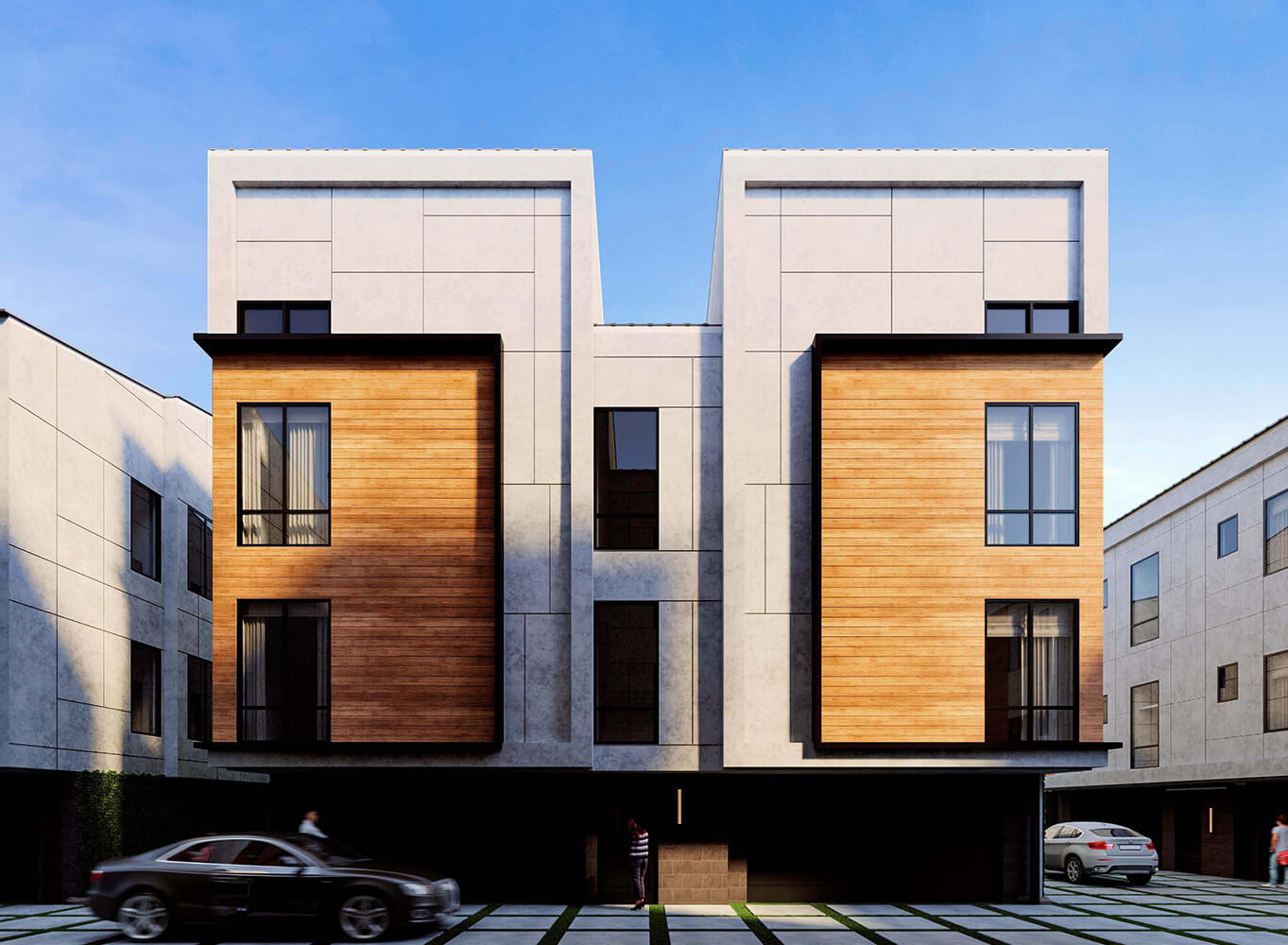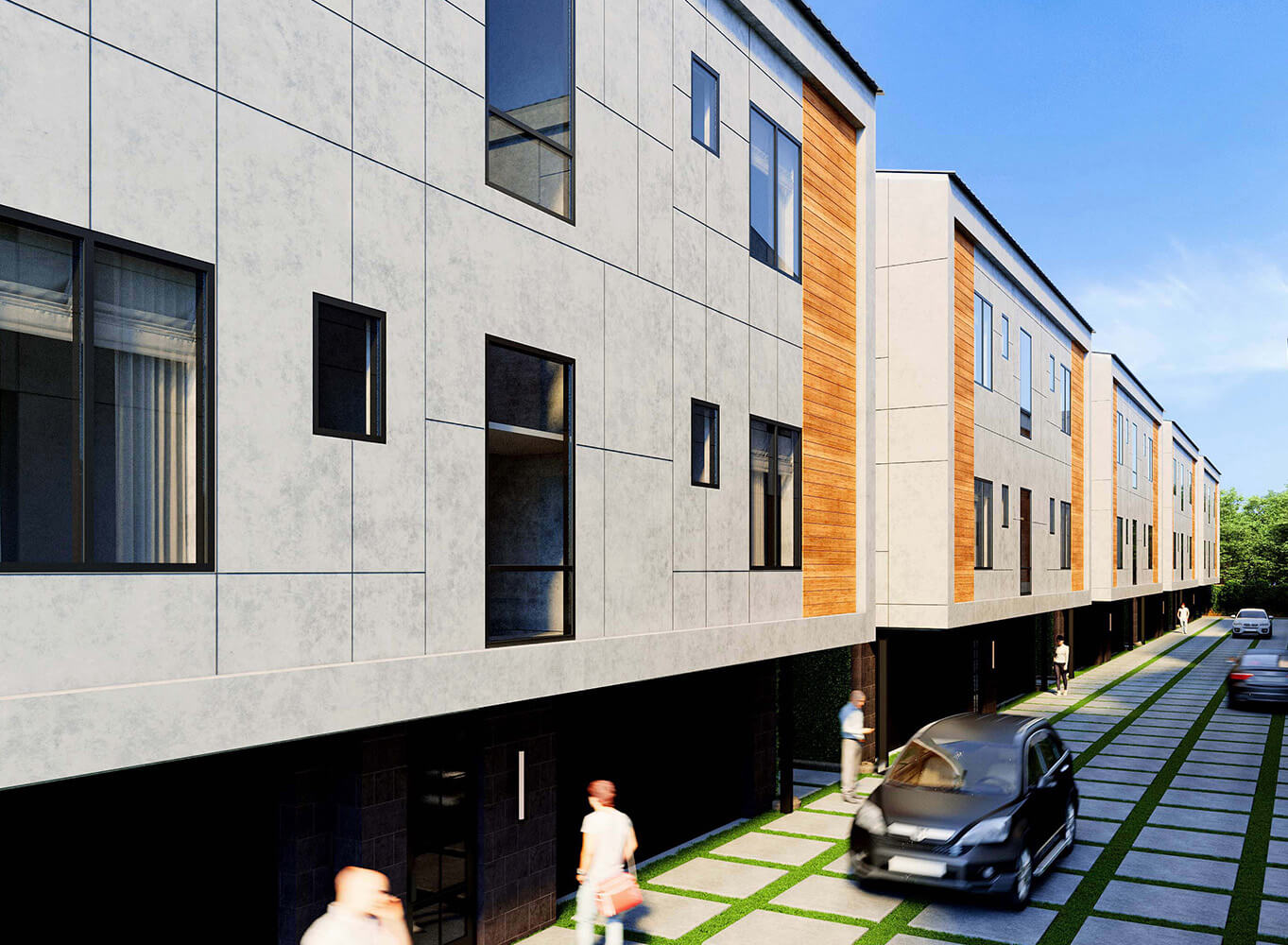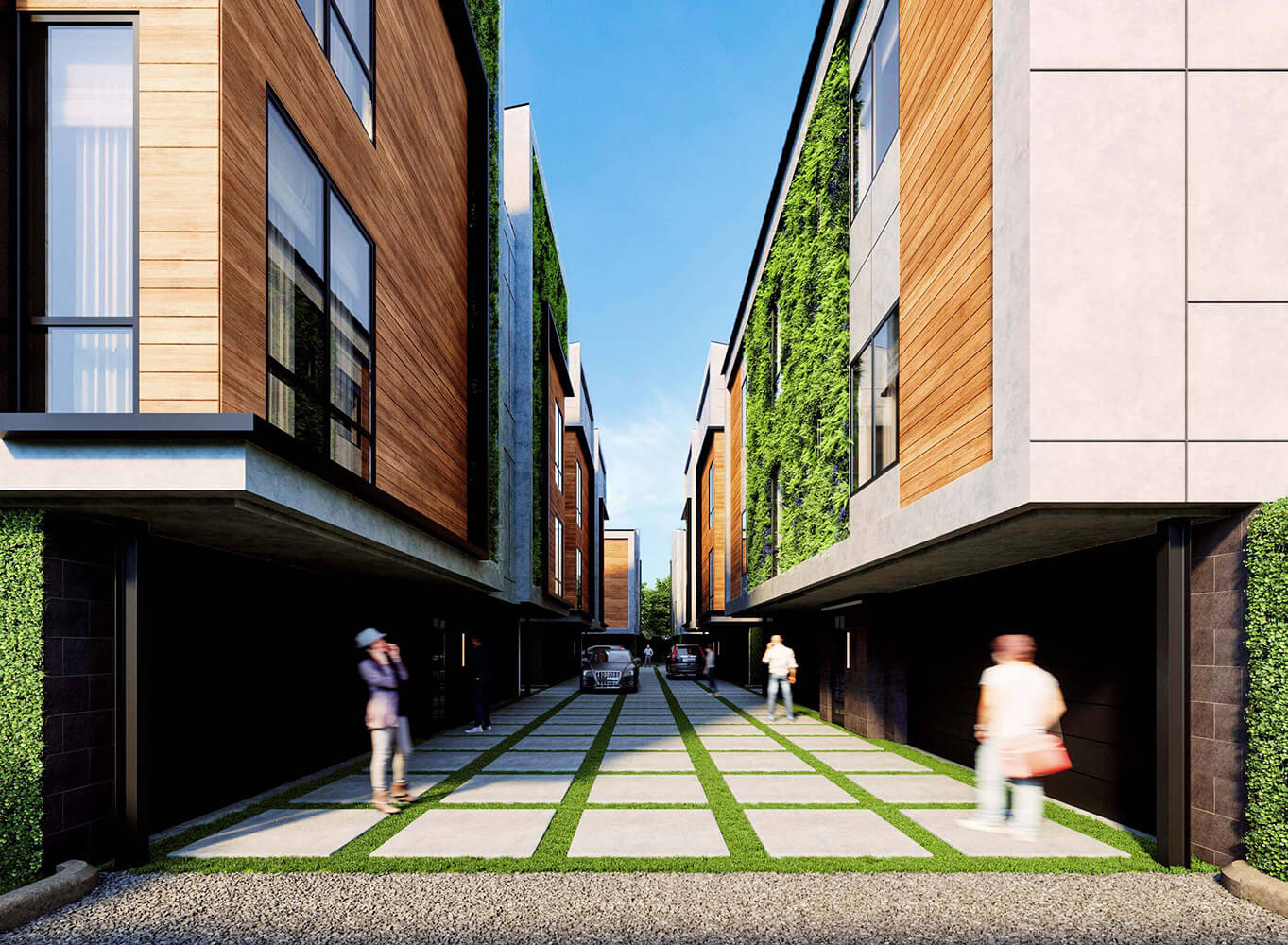 Real Estate
Is In A Massive Boom
Historically low interest rates, which are currently near zero, may be needed for several years according to the Federal Reserve Board. The low interest rates are one of the primary factors fueling a tremendous real estate boom. Here are a few recent headlines and statements by trusted sources:
"U.S. Home Sales Rise to New 14-Year High, Offering a Boost to Economy" – Wall Street Journal
"American Housing is in a Full-Fledged Boom" – Forbes
"Fed pledges to keep interest rates near zero for years" – CNN
"Sales soar to a record high, fueled by rock-bottom mortgage rates." – CNBC
"How 2020 broke the housing market: So many homes are selling that we could run out of new houses in months." – Business Insider
Not enough homeowners are selling and homes are not being built fast enough to meet demand, creating a severe shortage of housing inventory.
"U.S. housing is one of the best money-making opportunities today. And with record numbers of house hunters entering the market, it all but guarantees the housing boom has YEARS left to run." – Forbes
Why Purchase Blue Chip Multifamily Investments In Houston?
Park Lane's personality is characterized by the pulsating, eclectic captivation of inner-city Houston by creating a first-class community for sophisticated residents who are drawn to the city's ambience and culture. Houston, known as the Bayou City, was recently voted "U.S. most liveable city", and is notably the 2nd greenest city in America. Park Lane's vision is to complement this reputation.
Houston ranks #2 in the nation in overall population growth 2010-2020, with Greater Houston's population predicted to surpass 10 million by the year 2040. Building on this extraordinary growth rate, an investment in centrally located Park Lane should enjoy strong future demand and price growth.
If Houston were a country, it would be the world's "26th largest economy".
Houston ranked #1 in job growth in 2018, and is blessed with a wealth of world class and internationally recognized retail, dining and cultural pleasures.
Here are some awards and accolades that highlight why we are "hot for Houston"
#1 Fastest-Growing City In America (Bisnow, 2018)
#3 U.S. Best Places To Live (24/7 Wall Street, 2019)
#1 Best Market to Purchase MF Assets (Ten-X, 2019)
#1 U.S. Best Cities for Millennials (The Langston Co., 2019)
Stabilized oil prices are "set to exceed pre-Covid levels in August 2021," which is another factor pointing to a strong outlook for Houston.
And did you know Houston was one of the least affected cities during the last recession of 2008? Its property prices were some of the most stable in the nation while many other large city real estate prices crashed. In fact, Houston has been one of America's best long-term real estate investments over the last decade.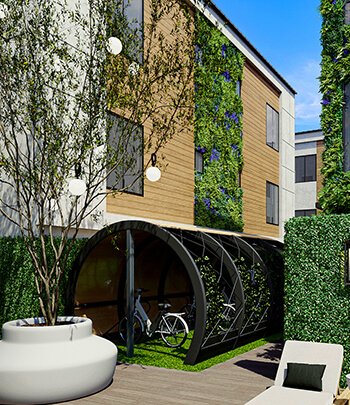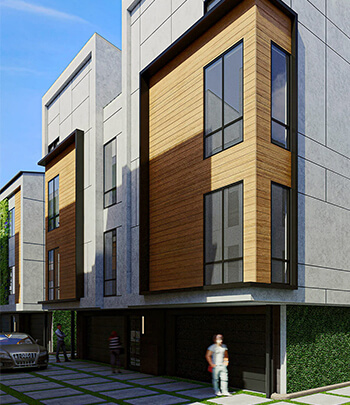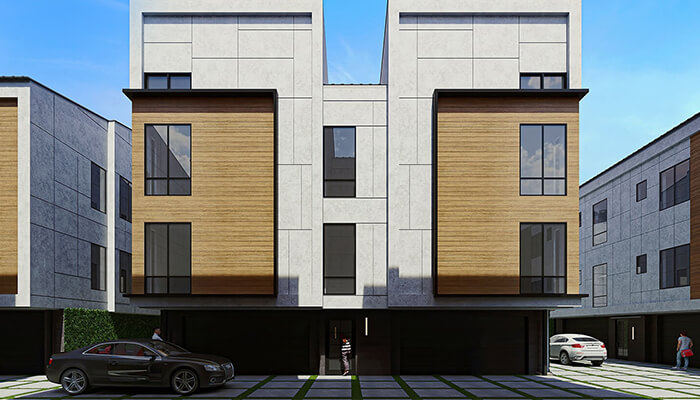 The analysis gets even better when we look at the Gulfgate/Pine Valley neighborhood, which is near many employers positioned to do well even in a coronavirus challenged economy.
There is a plethora of mega-employers, downtown, and universities within a 5-10 minute drive that are a perfect fit for our new boutique 56-unit offering, many with large university expansions underway, coinciding with delivery of Park Lane:
University of Houston $1 Billion expansion including new $100 Million College of Medicine & $90 Million Law Center
Texas A&M Medical Complex – new $550 Million campus at TMC
Neighborhood real estate appreciated a whopping 72.94% over the last 10 years and 144.5% since 2000. The area outperformed the notably strong Houston appreciation, a major feat.
Park Lane Houston will have mega-appeal to a wide range of renters including medical staff, patients, and families; undergrad and grad students; graduates; research fellows; teachers; university employees; professionals working downtown; service providers; etc.
Texas Medical Center $1.5B Expansion
World's largest medical center
World's largest children's hospital
World's best & largest cancer hospital (MD Anderson Cancer Center)
The expansion adds 1.5M sq. ft. of research space, a 19-story hotel & conference center with 410 rooms.
The new campus is expected to have $5.2B impact on Houston and create a projected 30K new jobs.
Texas Medical Center 3 (TMC3) broke ground in 2019 with completion expected in 2022, coinciding with delivery of Park Lane.
With the large expansion at the world-class Texas Medical Center and its resilience during times of recession, Houston hits all the sweet spots when it comes to "Most Likely to Succeed In A Coronavirus World."
And with Park Lane only 4.5 miles from the expansion, it is a quick 10-minute commute by car or the dedicated ebike that comes with each unit.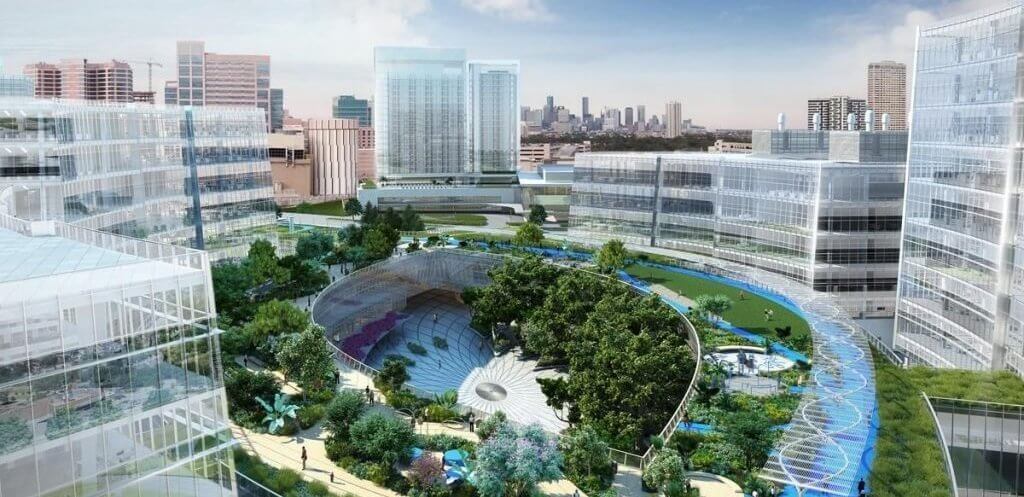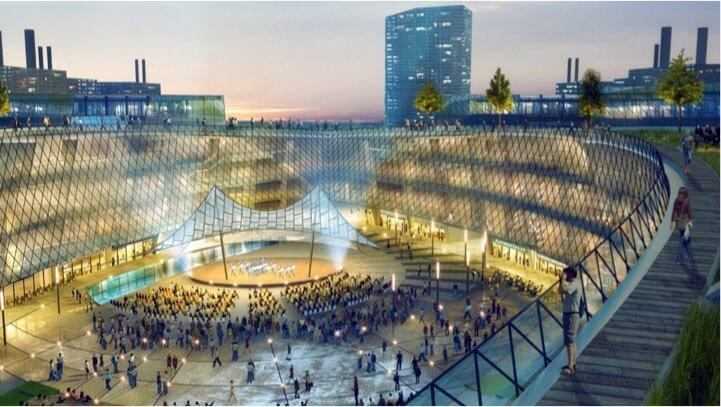 Some of
our raving
investors
I have invested with Neal, Anna and team for years and they are excellent at what they do and return better than predicted returns. They have way exceeded expectations. What impresses me about Neal, Anna and their team is their quality research on every aspect of the market, their excellent communications and updates to investors, and their ability to add value to every property they touch.
I also appreciate their personal care about their investors and that they are accessible to discuss investments and concerns in a prompt manner. I highly recommend them for real estate investments.
I have invested in a couple of opportunities with Neal and his team. These have been performing superbly, and way better than the initial predictions even during the COVID-19 pandemic. The marketing material that the team has put together is top-notch. Awesome job by Neal and his team in managing the properties and consistent communication with their investors.
As a Limited Partner to invest in a syndication, for me, trust is a big factor. With Neal's vast experience in multifamily construction, data-driven approach, and creative ways in solving problems as well as straightforwardness helped in creating the trust.
My name is Azriel and I had the chance to review data and details of the UGro Company with the team and the numbers looked amazing. It is clear that Neal and his team are very data-driven and operate with high levels of integrity. Truthfully, they are more conservative than they could have been for the investors best interest.
Neal has gone through tremendous lengths to create a great opportunity and company for maximum success for everyone together. This is a rare opportunity and company and I am grateful to be part of it.
The University of Houston district is among several urban areas within Houston which has experienced more than 50% appreciation in value over the last 5 years. When combined with a long history of consistently strong growth in the domestic economy, investment in Houston has become very attractive; both nationally and internationally.
University of Houston is a super short 5-minute cycle or a 4-minute drive from Park Lane.
#19 Largest University in U.S.
Carnegie Tier-One ranking (top 2.5%)
#1 Entrepreneurship Program in the U.S.
Park Lane will be the closest Class-A multifamily offering to the new Medical Campus and the Energy Research & Technology Campus – approximately 0.5 miles to two of the University's most prestigious faculties.
continues to set new records
Property Equipped for a Post-COVID World
Park Lane's pioneering design proudly incorporates an array of customized, highly desirable outdoor features which will distinguish it from its competitors and be the envy of its neighbors.
Units Designed for a Stay-at-home Lifestyle
That means larger rooms for greater personal space, larger windows to let in natural light and fresh air, with Juliet balconies that give every tenant a taste of the outdoors.
Strategic Common Areas
No shared indoor facilities, no elevators—reduces risk of virus transmission.
At-home "Soho" Office Space
Not just designed for staying home, but for working from home with true at-home office/workspace flexibility. Each 2-bed, 2-bath unit has ample space to set up a home office, and unlike most other properties you'll find,
Every unit is equipped with the state-of-the-art Delos Darwin Home Wellness system
At Grocapitus, we saw wellness trends in real estate a while ago, long before COVID-19 pushed them into the international spotlight. That's why we jumped at the chance to create a Delos Darwin-driven boutique multifamily community. Delos invented the WELL Building Standard.
The system intuitively responds to the conditions in your home, purifying your air and water, and providing dynamic lighting designed to restore your body's natural rhythms.
Circadian lighting, changing the lighting patterns throughout the day to promote a healthy sleep cycle
Our team realized immediately the potential for Park Lane to attract (and keep) high-quality, upper-income tenants, both students, and professionals by incorporating a state-of-the-art home wellness system in a pandemic challenged world.
Plus, wellness-branded homes sell for 5-35% more, while wellness rentals command a 7-10% rent premium!
Rental Homes Designed for Active Lifestyles
Don't confuse "designed for a stay-at-home lifestyle" with "designed for a stay-inside lifestyle." Austin is known for beautiful year-round weather and we designed Botanica Southpark for a tenant leading an active outdoor lifestyle.
Botanica Southpark's pioneering design proudly incorporates an array of customized, highly desirable outdoor features which will distinguish it from its competitors and will be the envy of its neighbors.
Alluring designer pool and outdoor relaxation sundeck
Exquisite outdoor chef's kitchen with lounge and dining areas
Lounge seating, deco swing, and beautiful trellised cabanas
EV charging stations in the garage
Stunning botanical design with vertical gardens, pocket parks and green wall boxwoods
Convenient private dog park
Electric bikes & EV charging
All outdoor areas are designed and durably constructed for low cost and maintenance.
Take a Look Inside Park Lane Houston
Park Lane Houston is a modern rental community designed to feel as desirable 20 years from now as it does today.
As you can see, we put the bulk of the construction budget where it matters most: the units' interiors and building design! We created Park Lane Houston
with your future tenants' tastes and needs foremost in mind, including:
Elevated 10 ft and soaring 16 ft high "Penthouse" ceilings
Superior design and luxury finishes throughout the apartments
Fully furnished with upscale modern furniture
10 interconnected smart home devices + high speed Wifi
Delos Darwin healthy home, anti-COVID platform
24/7 triple layer smart security system
Because it's brand new your Park Lane Houston fourplex comes with a 10 year structural and a 12 month product warranty meaning you won't have to replace the roof, install new hot water heaters or upgrade the HVAC system anytime soon.
Smart real estate owners know good property management is critical for success. As part of this unique turnkey offering we have partnered with Asset Living, a nationwide institutional-grade property manager. Asset Living is one of the largest multifamily property managers in the nation, and their student housing division is the largest in the U.S.
They are headquartered in Texas and have been involved with the project from the start, helping to co-designthe fourplexes and providing the numbers for the proforma, based on their intimate knowledge from working in the local market for 20 years.
All outdoor areas are designed and durably constructed for low cost and maintenance.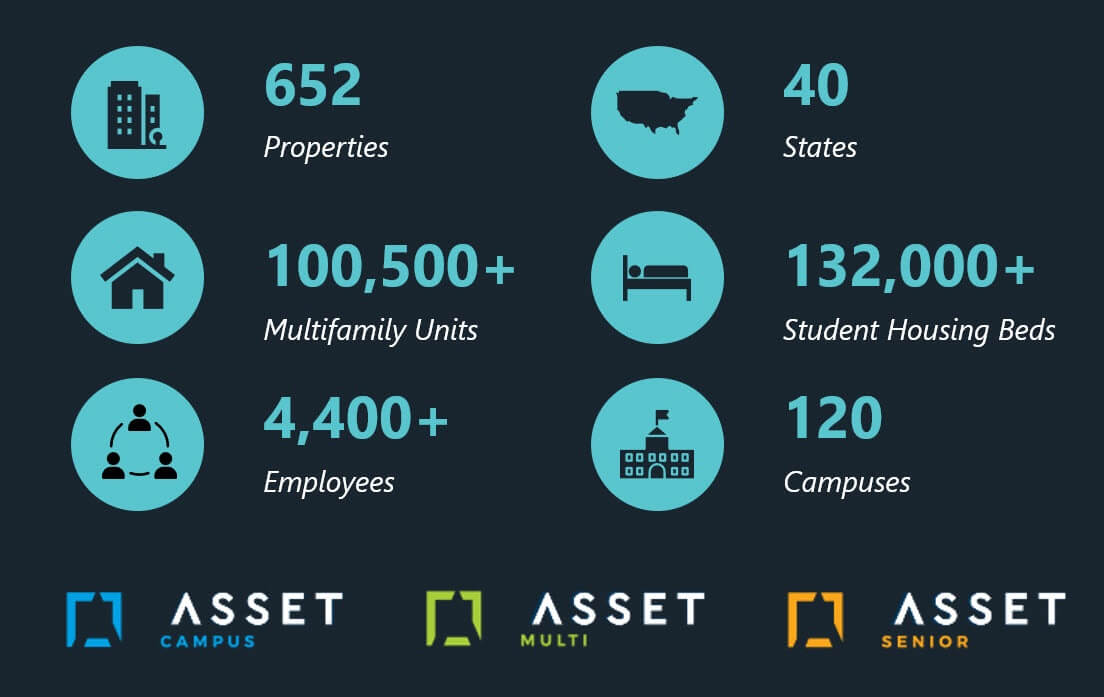 Because of our stringent due diligence and exceptional offering, we're very confident in the long-term prospects of your property and want to make sure you are secure and comfortable with your decision to purchase. To provide you even more security for our fourplex buyers, each fourplex will be 100% leased prior to the Buyer closing on the purchase – meaning that your investment property will be positively cash flowing from day 1 with zero vacancy.
It's your absolute assurance that your rental income is secure, and it is an exclusive benefit of being a client of Grocapitus. No one else we know of offers this type of extra rental income protection.
100% leased prior to closing
Low 5% fee for full-service Institutional Management
#1 Fourplex Loan Originator Specialist in the U.S.
Closed thousands of fourplex loans for investors
Current interest rate for investment property is extremely low
You can lock in a rate for a 15 year term at 3.0% or 30 year term at 3.75%
Now is a truly fantastic time to purchase Class-A blue-chip, income producing and strong capital growth assets with historically low fixed interest rate financing.
Branded, Wellness Residence Premiums
Wellness is one of the fastest growing industries in the world, including lifestyle, exercise studios, and organic eating habits. Wellness real estate is a staggering $50 billion a year industry, just in the U.S., and properties featuring wellness can sell much faster and command impressive price premium as compared to 'regular' properties.
5-35% Premium
wellness-branded, single-family homes
+31% Premium
average premium for branded residences (Newmark Knight Frank)
Branded developments sit at the most competitive and innovative edge of the market, with purchasers attracted by the opportunity to associate themselves with a known brand. 
Park Lane Houston leverages the leading wellness brand in the world,

 

Delos

.
How we select
Development Markets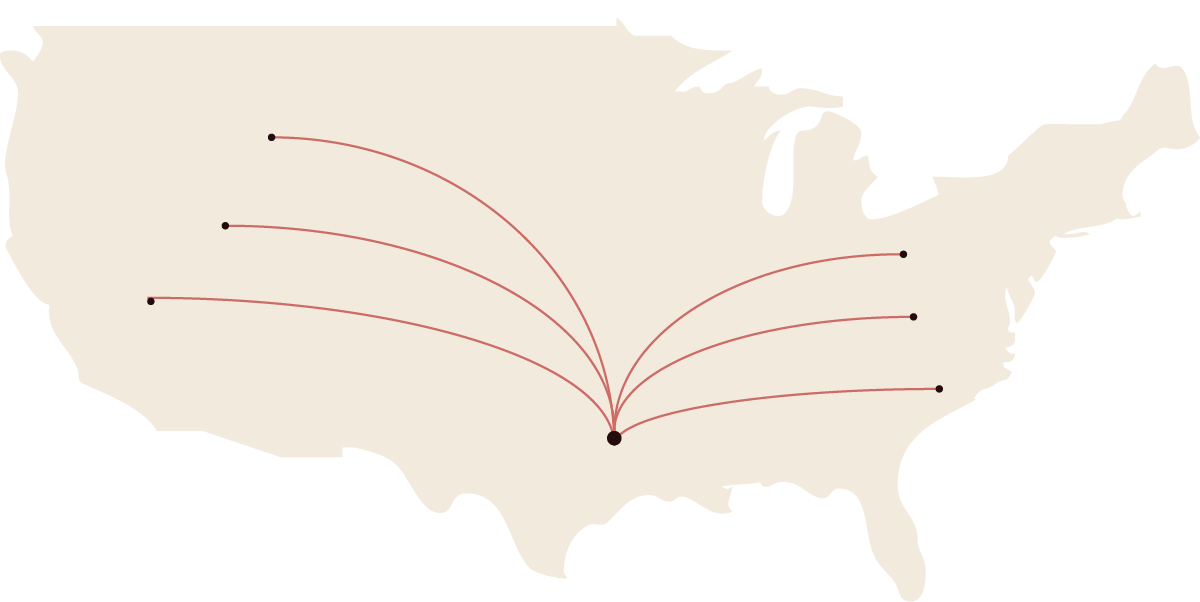 Rent Growth
The 5 year rent growth forecast is one of our key indicators. We use a powerful proprietary method to calculate this value.
Employment
We look for metros and submarkets that are adding a significant number of high-paying jobs, resulting in a stable local economy.
Sales Trends
We continuously monitor local sales to compute cap rates and determine whether our cap rates are on target to reach our projections.
Supply and Demand
We monitor the supply of local units carefully to ensure it will not spike the vacancy rates and negatively impact rents.
Your fourplex will be delivered fully leased with property management included to start generating passive returns from Day-One! Our
unique rental cashflow guarantee
– all of the apartments will be leased (100% occupancy) prior to closing as part of this exceptional property investment offering.
9.7%
Annualized Gross Rent Yield
This material does not constitute an offer or a solicitation to purchase securities. An offer can only be made by the Private Placement Memorandum (PPM).The PPM and its exhibits contain complete information about the Property and the investment opportunity. The information contained herein is not a substitute for an investor's complete review of all of the information attached to the PPM as part of their own due diligence regarding this investment opportunity and its suitability for their investment portfolio.